$ ^C
What does a (nearly) blind man need with a bike?
Before anything else I must make clear the following:

I live with my family
I am disabled both by way of poor vision leaving me unable to drive, and retinal scarring on my left eye as well as retinal irregularities on my right eye leaving me with next to no real depth perception, which drastically affects my reaction timing.
We are not blessed with a spectacular amount of disposable income as I have two special needs siblings (One of whom is siezure prone and mentally stunted. The other, my twin, was born with an open spine, and mentally stuck at infancy) so even a Walmart bike is something not to be treated lightly.
When I had asked for a bike I hadn't known we would be moving, and after the fact thought that time could be taken so I could ride on the walking paths around town. Life, and responsibilities, has not allowed that to happen.
With all of that said and out of the way. I have long been aware that my stamina is, honestly, laughable. So long as it's at a steady pace i can cope but I've never been able to do burst activity well. I'm not even talking the basics such as getting animals taken care of, or yardwork. I'm talking 'here grab the end of this fully loaded dresser no we are not unloading it that takes too long Move.' My stamina just has never been there and with age comes a need to realize no you are not twenty anymore you can't just coast by. Plus, having watched the likes of Kev Central, and Seth's Bike Hacks (Now Berm Peak,) I'd gained confidence that 'OK I'm never going to get in amazing shape but I can do this. I can take a relatively cheap bike and put a little love into it. Ideally I wouldh ave wanted to buy second hand and cut my teeth on replacing components to what would be a better frame than what realistically would be within my family's budget, since components can always be swapped one at a time so long as it's on something that rolls.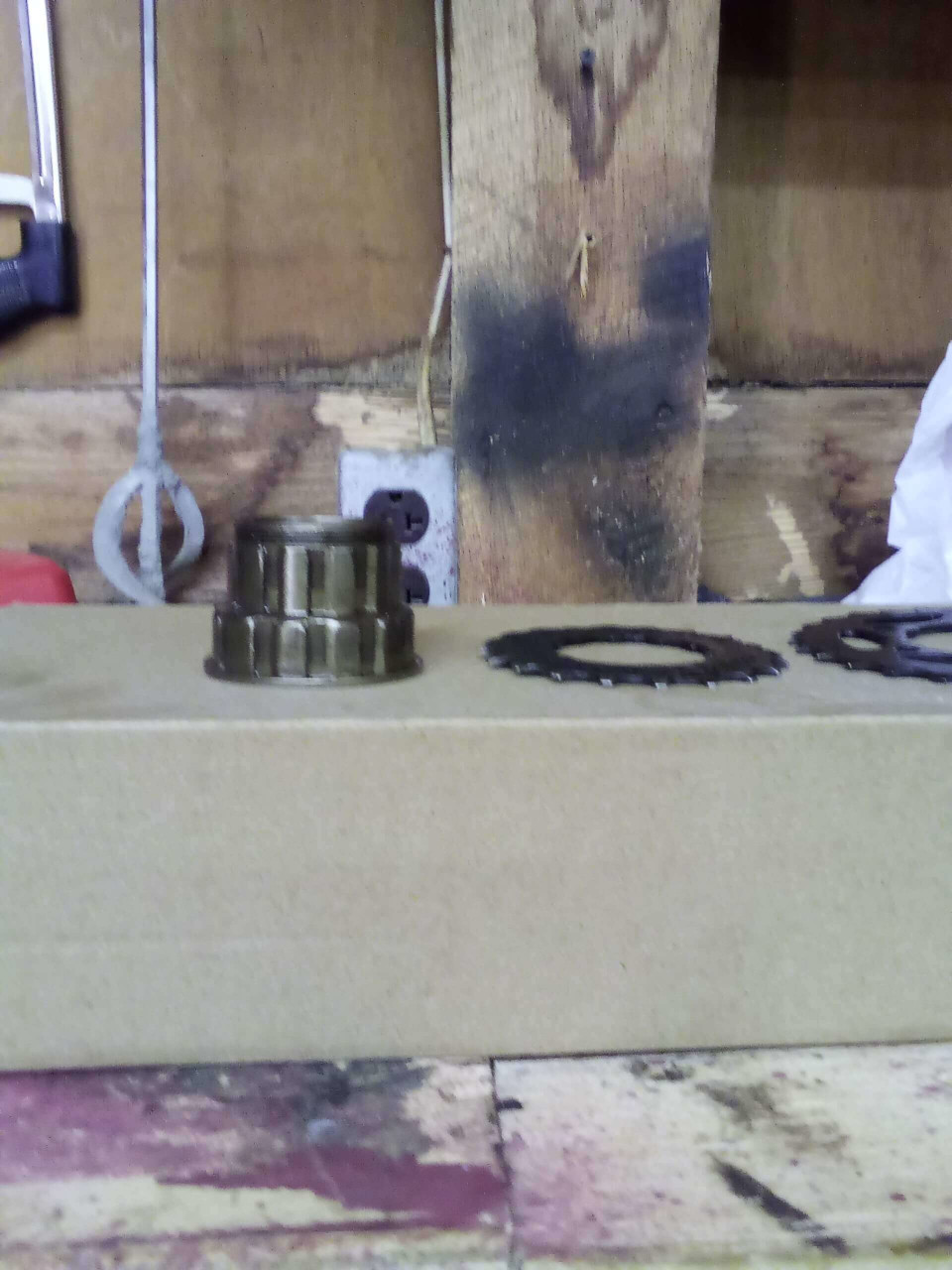 Unfortunately, that's not how things here work. Sure there are bikes on the local marketplace but they're by and large either used big box bikes, or even second hand out of any reasonable expectations of price range. Given that's family money and not my own I made a list of what I thought were reasonable starting points based on what was locally available. If one can see the graphics scattered throughout, these are photos of my bike. Otherwise, a good picture can be found here. Is it a great bike? Absolutely not. However it is my bike, and I enjoy it for what it is rather than cry about what it cannot be. It just happens that one of the things that it is, well, is a platform that I wanted to swap components on. There was nothing locally available with a 32 tooth low gear. Nor was there anything with a front sprocket that wasn't a 44 tooth geared for flat paved paths. Not in my price range anyway.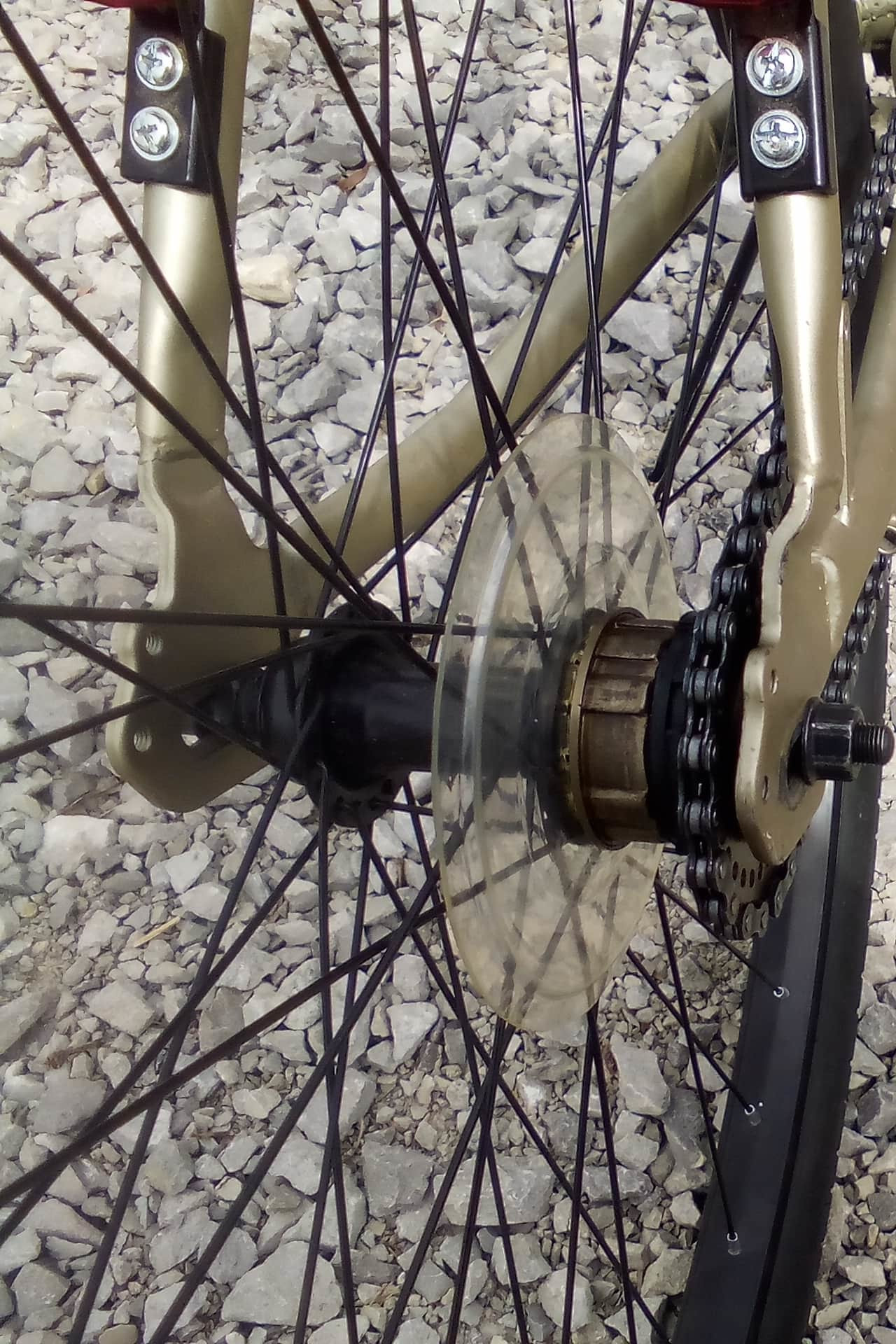 The upgrades were always going to be incrimental. Buy a front chain ring that can accomidate differing tooth sizes instead of this monolithic assembly. Buy a rear derailiur that could accomidate the gearing I wanted. That's when the problems hit, as the cable length for my shifter was too short, and I hadn't really wanted t put the old deraileur back on. I really shouldh ave and just boxed the new part up for another day but I figured that time was as good as any to try out something spectacularly Dumb. I turned my seven speed into a single speed. I didn't exactly go in blind per se. I'd seen a tutorial of a guy using a hammer and chisel to knock the outer locking ring loose. I'd saved the components in case i ever wanted to reverse it, and I'd managed to, almost by accident, hit on the correct alignment. This is NOT something you're supposed to do. I'm sure under heavy use it would have eventually worked apart, and to be honest? Multi-speed rear cogs have shorter teeth than dedicated single speed rear cogs. Yet surprisingly it held up decently well once everything was dialed in. Part of me honestly kinda wishes I'd kept my bike as a single, but eventually the parts and cabling arrived to put things together how I wanted it. So off came the shortened chain and the rednecked gear.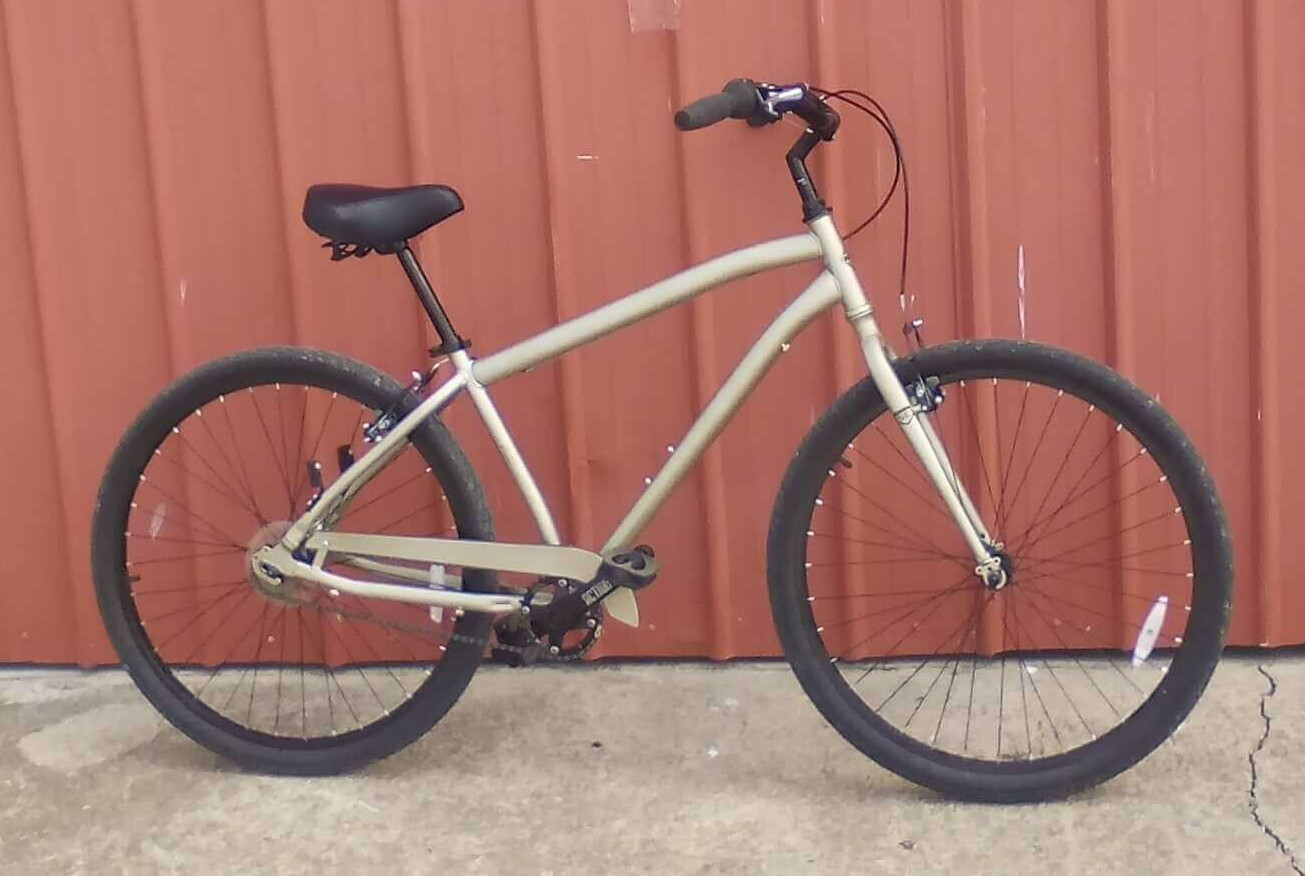 Cycling Links
$ ./
Go Home