May 09 - 2018 at 22h
So, among the many news, the most important are:
NeovimGtk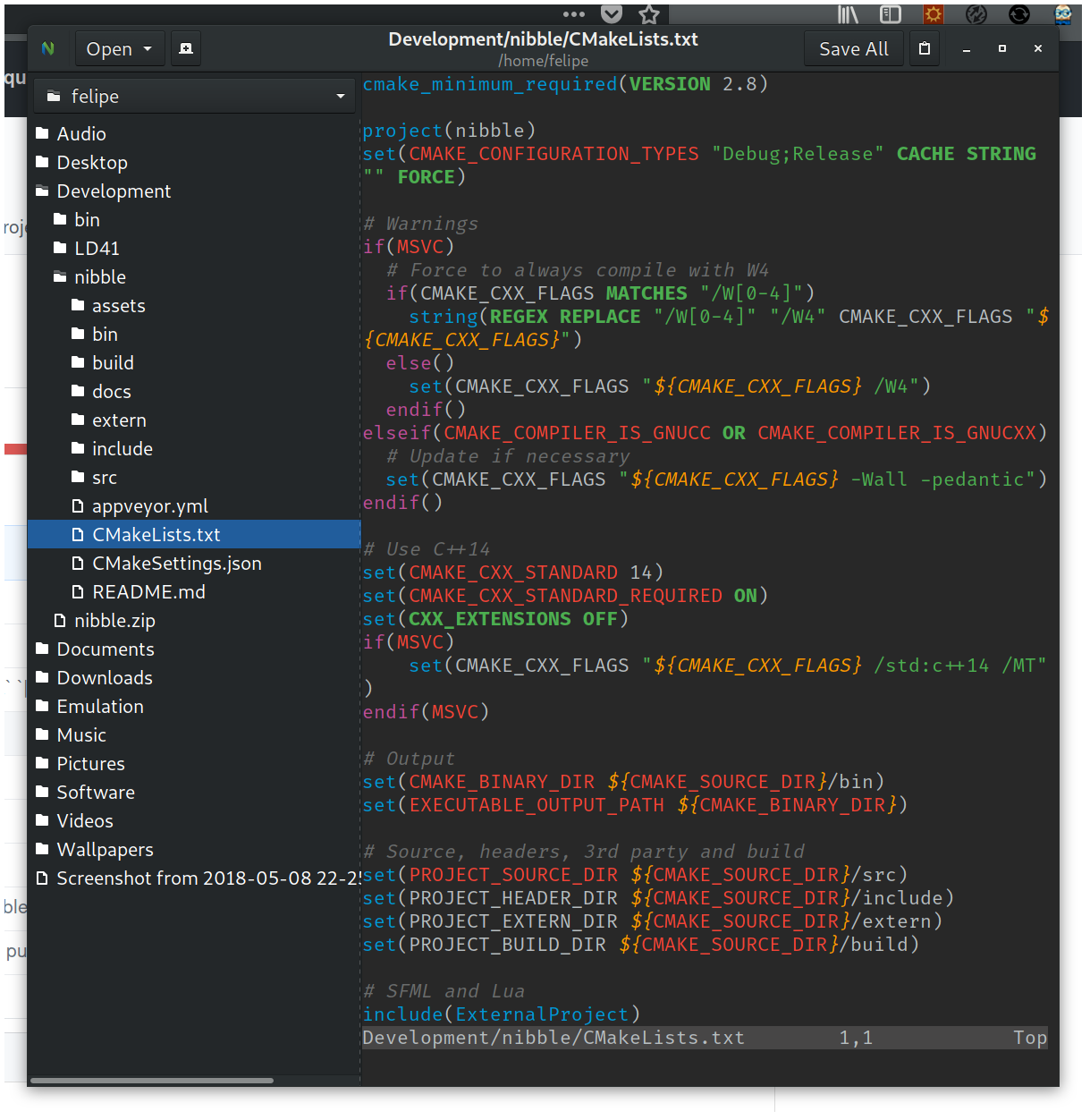 And on more technically sided news, I found an awesome GUI for neovim. It's called NeovimGtk. Paired with the super nice Fira Code font it can do wonders to your coding experience! By that I mean Atom's beauty and the speed and work-flow of vim.
Track-point
I got a new computer that has a track-point (no, it's not a Lenovo, it's another Dell). I am in love. It's not that I use it all the time, but today when I tried to use a Mac with no track-point... it felt weird!
And no matter what they say, it's not as good as a touch-pad for pointing operations - but good enough that you don't need the touch-pad for working, which I think is exactly what it was designed for.
That's about it because I have to sleep, see you!